BULL TERRIERS

ESTABLISHED 1979

MEMBER OF THE ACCREDITED BREEDERS SCHEME

An introduction to our Kennel

~

Borsalino Bull Terriers are owned by Lesley and David Lever originally from Manchester we are now based in Anglesey. We do our best to produce strong healthy puppies and supply  life time advise for our puppy buyers. The stud dogs we use are chosen for the qualities they can add to our line.

We are now members of the

Accredited Breeders Scheme.

All our stock is clinically tested prior to being used in a breeding programme.

All breeding stock is DNA Profiled. 

Our first Bull Terrier was Laselle Snow King, purchased in 1979 from Laselle Bull Terriers in Old Trafford Manchester owned by Dougie Shaw and Evie Martin.  Bought as a companion for our Airdale bitch Sian, they became good friends and playmates, Winston lived to be fifteen and a half years old.

We are members of

The N.P.B.T.C . Sec Mrs M Scott. Tel01925 762 653

The Yorkshire B.T. Club. Sec Mrs P Dandridge.Tel: 01484 717 588

The Bull Terrier Club.  Sec. Mrs.  P. Rawlings

The Coloured Bull Terrier Club Sec Mrs A Blair. Tel: 01773 591 320

Committee Member of the Anglesey Canine Society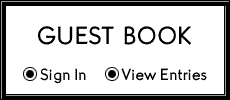 This page was last updated: September 19, 2010
The Borsalino logo and site was created in 2004 by a friend. It is in it's original format, it was never copied and  has never changed.